An unforgettable experience in the world of silence !
From 8 years old, come and discover the underwater world.
The first dive is individual with a supervisor for you and an immersion of a maximum depth of 6 meters depending on your age.
The discovery/initiation course is offered to people who have never dived as well as to those who have already completed a first dive.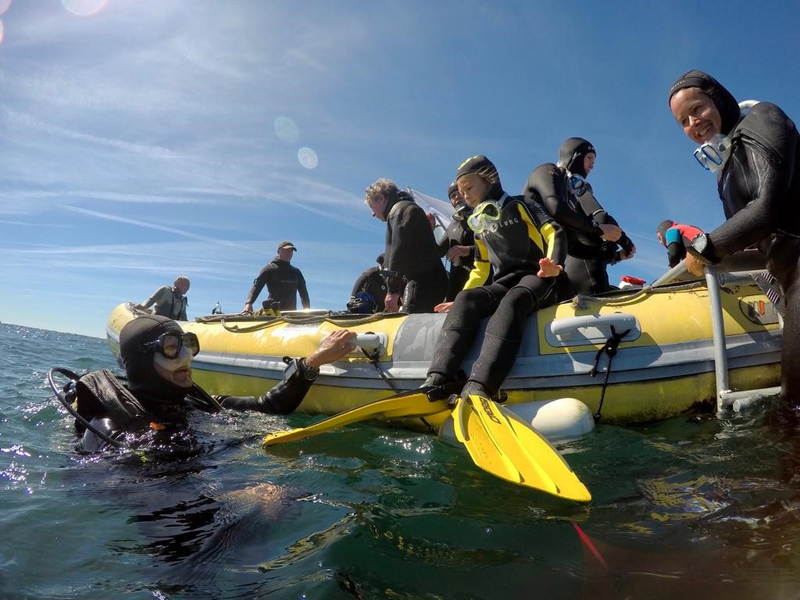 What to expect
See you at 2 p.m. (not before 😉)
Reception and distribution of equipment
Briefing on the immersion, safety instructions and communication under the water
Departure from the port with the semi-rigid and road to the island of Téviec or another place renowned for its fauna and flora
Immersion for a total duration of 20 to 30 minutes
Return around 5 p.m., rinsing and tidying of diving equipment
To book
Send us an email and we will send you the booking form
Plan about 3 weeks in advance in high season (July – August)
Provide parental consent for minors
We also offer diving trips for groups, work concils, … Contact us for more information.